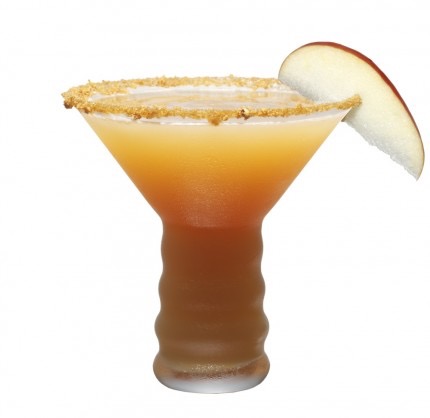 The Appletini created quite a stir when it was first introduced, but Kara Newman, author of Spice & Ice, put her twist on the apple martini with a little holiday cheer:
Ingredients:
2 oz Domaine de Canton ginger liqueur
1 oz Van Gogh Dutch Caramel Vodka
2-1/2 oz Apple cider
1 dash lemon juice
Directions:
Rim martini glass with agave syrup and crumbled gingersnap cookies at set aside. Add liquid ingredients to a cocktail shaker with ice and shake well. Strain into martini glass.
Ca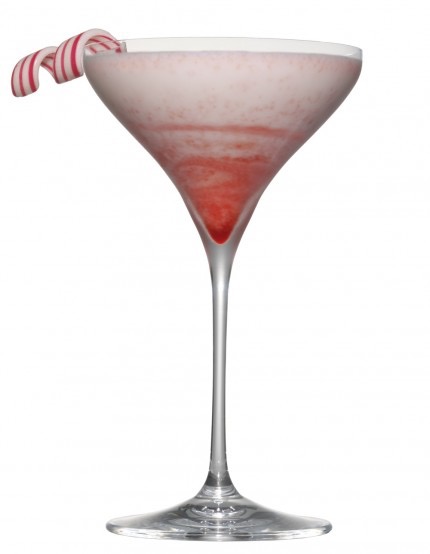 ndy Cane Lane
Ingredients:
2 1-2 oz Van Gogh Blue vodka
1 oz White crème de menthe
1/2 oz Peppermint schnapps
Cream
Splash of Grenadine
Peppermint candy for garnish
Directions:
Add a dash of grenadine into the bottom of a chilled martini glass and set aside. Pour the rest of the ingredients into a cocktail shaker filled with ice. Shake well and strain into the glass with grenadine to create a "swirl" effect. Garnish with peppermint candy.
Holiday Cocktails: Reindeer Tracks
Rudolph's nose won't the only one shining bright after one of these frosty martinis:
Ingredients:
2 oz Van Gogh Dutch Chocolate Vodka
1 oz Hazelnut Liqueur
1/2 oz Crème de Cacao
Splash of Cream
2 Chocolate cookie wafers
Directions:
Rim a martini glass with crushed up chocolate cookie crumbs and set aside. Shake Van Gogh Dutch Chocolate Vodka, hazelnut liqueur, Crème de Cacao and cream over ice and pour into the martini glass. Dust top with more chocolate cookie crumbs.